We connect entrepreneurs to change ourselves and the country for the better!
A business community that supports entrepreneurs on their way to their goals.
Mentors
Surely, you must have wondered why some entrepreneurs enjoy great success, while others only find excuses for their failures. We have an answer to that question. Success isn't just about being one step ahead of your competitors, it's also one step ahead of today's opportunities.
Ganea Vineyards, Industrial Bee Farms, Ganea Kitchen Fairy Tales, Le Souffle d'Adore
Having initially built his businesses in a dozen countries, he returned home and started several projects from scratch, the task of which, first of all, is to demonstrate the possibilities of "Here and Now". Want stories of big ups and downs? About the strength of the team and the development of a leader in yourself? Igor will be happy to answer all your questions!
Simpals, 999.md, Point.md, Stiri.md, Sporter.md
Dmitri Voloshin is a serial entrepreneur, film director, engineer, designer, athlete, organizer of mass events, investor and philanthropist. He founded the Simpals company, today it owns the most visited sites used by 60% of the country's population: 999.md, point.md, stiri.md and others.
Opened the first 3D graphics and animation studio in Moldova, produced seven 3D cartoons and one VR cartoon together with the team.
He founded the public organization "Sporter", which held more than 50 mass competitions, including the International Chisinau Marathon and the only wine cellar run in the world Wine Run.
Developed sports gadgets - Lobster™ for free divers and Sonr™ for swimmers. In 2020, he launched the Aheel™ startup to design and manufacture devices for runners.
Dmitri Voloshin completed all Ironman distances, ran more than 20 ultramarathons and set a world record by running 50 km in Oymyakon at a temperature of -60°C;
Dmitri Voloshin is a master of sports in freediving and president of the Triathlon Federation of the Republic of Moldova. He is fond of extreme sports.
Entrepreneur, business coach, marketer
Partner of ASTRA (product management consulting), managing partner of data.market-links.ru (community data battery), founder and CEO of CPAzy (affiliate platform and network).
Resident of the business club Equium
Resident of business community Heg.ai
Graduate of the "Agency Business Management" program from Google Partners (2015)
Tracker Academy Graduate (2020)
Expert in the industries:
Internet marketing
Affiliate marketing
Product approach in business
Launching new products in corporations
Product marketing
Business training and training program production
Women's entrepreneurship
Entrepreneur, business coach, marketer
Entrepreneur, co-founder and director of the forum "Competition in Medicine". Lecturer at RMA Business School, MHSBT, MIRBIS, MGIMO. Expert at Alibaba Global Digital Talents.
Expert in the industries:
Startups
Venture investments
Technology entrepreneurship
Launch of new products
Corporate innovation
Domestic entrepreneurship
Tracking and business consulting
Entrepreneur, business coach, marketer
Entrepreneur, business coach, marketer, managing partner at EcoFarm Moldova.
He calls his team - adherents of "eco-life".
"We make life better. We grow organic lettuce, use solar energy for this and fill our cars at our electric gas stations" - Kirill Gaburich.
Entrepreneur, restaurateur, "Restolution Group" Crosta Kitchen&Bakery, Cohya Cafe
A young entrepreneur, but his experience is to be envied! Having gone his way in the field of catering from the very first levels and now one by one opening the most outrageous and sought-after establishments, he proved that in Moldova it is not only possible, but also necessary to create something new, not yet offered before! He takes risks, but the risk is justified! He boldly competes with the already pillars of this market and he succeeds in shifting the tectonic plates of a huge industry!
Our partners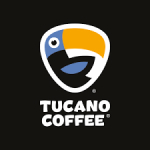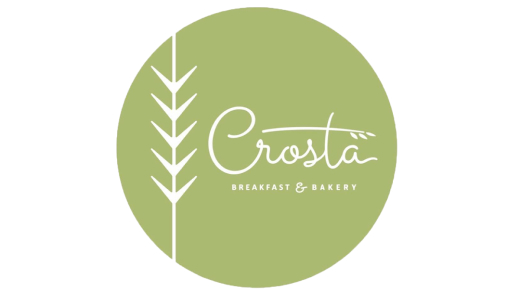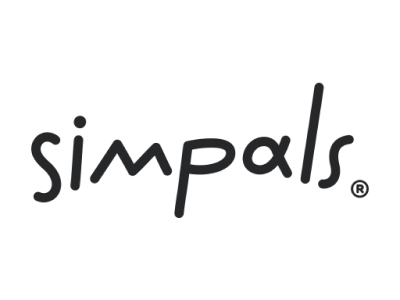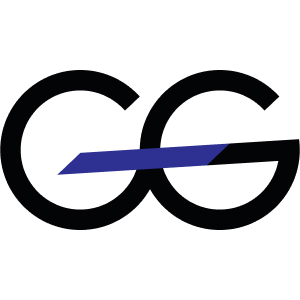 Participants
We can only assume that we influence any of our choices. In fact, the environment has a tremendous influence on us and our actions. The formula is simple: a weak environment makes you weaker, and a strong environment - stronger. Traktor - is about a powerful environment of entrepreneurs who are ready to share their experience, provide support and, together with you, aim for unconquered heights.
Interview with Dorian Porchesco. The person from whom the electric current beats, because he is charged at 220V.
I will quote his final phrase from our meeting: "My mission in this galaxy is to insanely delicious awaken another person's appetite for life."
— Dorian, everyone who knows you says that you are full of energy. Tell us your story about TraktorBusinessCamp?
— It's all Serj Grigor!
— Did you receive an invitation from Serghei?
— In short, yes. In general, it was like this!
As soon as the pandemic began, I thought: "I need to wake up the appetite for life," and run a challenge every day at 11:11 for 50 days.
It consisted of having all participants perform a set of exercises for 50 minutes and at the end of the marathon we were able to squat 555 times at a time, do a plank for 10 minutes, 100 push-ups, 100 presses.
At the end of the marathon there were 3000 participants - from all over the world. We went to workout in the park, we were chased by the police. A huge number of people started playing sports for the first time. My son and I rode bicycles, a car stopped us, they gave me some money with words of gratitude, like "thanks dude, for what you do!". Since then, I have started to launch online projects.
— Perfect solution! So where is TraktorBusinessCamp?
— Serge Grigor was a participant in one of my marathons, that's how we got to know each other. He said that there is such a project - you sign up and try.
I also told my son about this, he also signed up and passed, but I did not pass.
Then Serge suggested me to teach physical exercises there.
— In a nutshell: what did you see when you arrived at Traktor Camp?
— They gathered a bunch of people who did not know each other, placed them in "Spartan" conditions, shower here, eat here, sleep here. They gave people the opportunity to make quick, important decisions in these conditions. Here and now. Everything was great, clear.
— You know how to highlight the main thing. What mark did Camp leave in your life?
— The Traktor planted a seed, giving an understanding that I need to move on. It is very important to identify your strengths and work on them.
There are a lot of people around, each of them can be useful to you in some way.
Many people are introverts, they don't even have acquaintances, and this club is a place where you get people with whom you can make common plans, cooperate, you can just enjoy the moment or listen (it turned out to be no less important).
— What projects are you running now?
— One of the projects was born immediately after Traktor, together with Sergey Alexei (also a Traktor member), we launched the author's project "Smart Body 108".
This is a unique product with step by step daily work on yourself in 108 days.
And later, in partnership with Anastasia Dumanskaya and Sergey Alexey, we had a child Smart Body 108.
— What about something big? Surely you have some ideas?
— Well, of course! I and a few other interested people, with whom I have never met before, were united by the idea. We are writing a project for the most modern nursing home in Moldova.
My mission in this galaxy is to insanely delicious awaken another person's appetite for life.
Entrepreneur, traveler, owner of
SELIK
The mood color is turquoise, because our guest Radu associates his business with this color! He appropriated it to himself, and with wild excitement filled his feed with bright shots of turquoise oceans from the most lost corners of the world!
— Radu, glad to meet you! How are you?
— I'm in season now, everything is fine.
— When is your off season?
— In summer it is hot, people eat less.
— I wanted to know for a long time, what "SELIK" means?
— My friends started calling me that a long time ago because of my last name - Salamalichi. Simplified "SELIK".
— Tell me how it all started.
— Firstly, I'll start with the fact that I've been in business since school. I always liked to buy and sell something. Then I decided that I needed to do something more serious. I said to myself - Radu, that's it, it's time to pay VAT :) I knew for sure that it would be something related to food. I went shopping, I watched what people buy. I noticed that there was a demand for nuts. I began to analyze competitors, there were few of them.
— How long did the analysis take?
— Well, about a month.
— Radu, I can't emphasize enough how bright the content you have on Instagram is. Impressive! Do you have an assistant?
— When I started my business, I had a manager for my page, but then I learned everything myself, and I do the content myself.
— How many countries have you been to?
— I don't count countries. I am attracted to tropical zones, namely uninhabited islands, in my memory there were about 50 such islands. And by the way, I always travel alone. Therefore, my content is purely my merit.
— Are travel and SELIK connected?
— Of course. I promote my products through travel and myself, when people see my products on the shelves, they know that this is Radu. So I started investing in my personal Instagram, it's all connected.
— And finally, I'll ask you a question about Traktor Business Camp, where did your Traktor start from?
— A friend of mine sent me the link. I like camping, tents and I filled out the application with the thought: Oh cool! As a result, my application passed, but the application of a friend did not!
— What are your impressions?
— It was crazy, cool! It was a unique opportunity to meet people from different fields, including mine.
— Did you meet any of your friends at the camp?
— Yes, I already knew about 10 people at that time.
— What did you get from taking the Traktor Hub course?
— Understanding that you need to analyze your business more and deeper. And that the details are very important. I used to do analysis before, but after the Traktor Hub course I do it much more often. Plus - the skill of self-organization. Despite everything, I sat down to do my homework.
— I know that you have been working with trackers this month?
— Yes. I had such an opportunity, and I decided not to miss it. I told them about my problems that I now have in my company "SELIK", it was like a psychologist. They got into my business so much, I had a feeling that they had already worked with me. It was very cool. There has been a huge change in my thinking.
— I am glad for you! The main thing is not to stop there!
Register
By joining the Traktor Community, you enter a closed community, a unique ecosystem in which it is impossible not to grow. We guarantee business events, activities, expert opinion, training, private telegram chat.